Videos
Brazil is a beautiful country, and videos are a great way to experience it (until you can visit, of course!).
On this page are links to some of my favorite videos about Brazil, my own and others'. If you have a video that you'd like to see included here, please send the file or link to me at John@JohnInBrazil.Org.
I also welcome you to subscribe to my YouTube channel, JohnInBrazilOrg.
.
Gávea under Water
On Saturday, 6 March 2010, Rio was hit by torrential rains. The locals handled the resulting flooding with typical Carioca aplomb.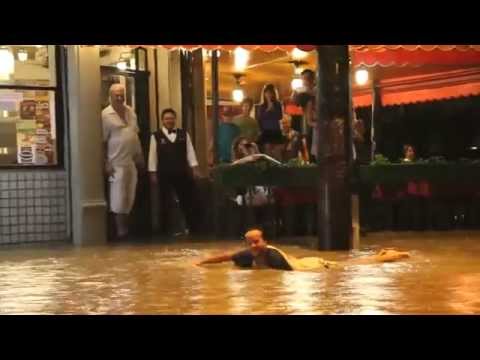 .
Hang gliding from Pedra Bonita
If you are adventurous, you should try hang gliding in Rio. Tandem flights are easy: After a little instruction, you take off with your pilot by running down a ramp built onto Pedra Bonita. You circle over the beaches of Rio and the homes of some ultra-wealthy types, and end by landing on the beach. How cool is that?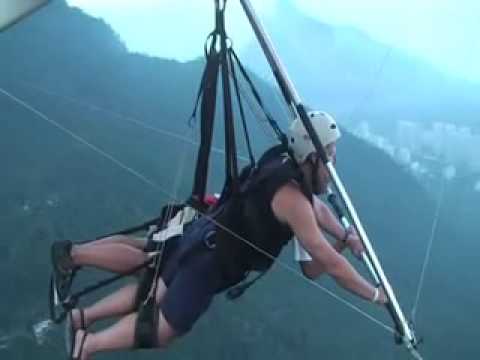 .
Natal Fut Vôlei (Foot Volley)
Who else but Brazilians would think to combine football (soccer) and volleyball? The result: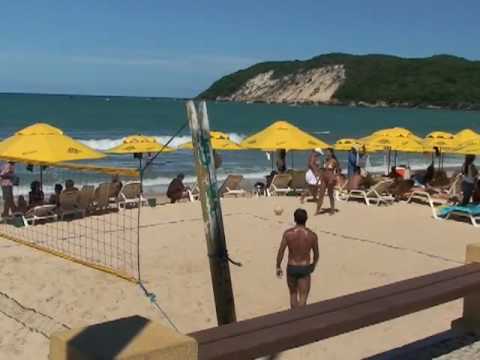 .
Bikini Open 2009
Ok, you've asked for this one (repeatedly). Any commentary would be superfluous…
.
Beach Girls in Bikinis
I think I prefer this one. The girls are at the beach rather than in a staged contest. Sigh…
.
Capoeira
Though I didn't film this one, it's a personal favorite. Capoeira is the unique Brazilian blend of dance and martial arts. Supposedly it developed as a way for slaves to learn unarmed fighting techniques while disguising them from their masters and overseeing as a kind of dance. There are a lot of capoeira wannabes on the streets of Brazil trying to cadge money from tourists. The guys in this video are the real thing. Note how young some are. Enjoy!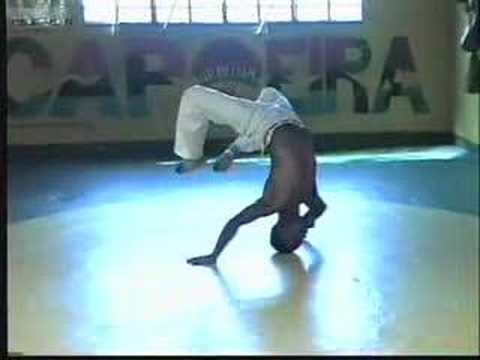 .
Carnival: Bloco das Carmelitas
The Carmelitas are an order of nun. The legend says that a couple of young novices in a nunnery near Santa Teresa (a bairro of Rio de Janeiro) sneaked out to participate in one of the Carnival parades. Now a bloco (a kind of street party/parade) is held each year in their honor. This video has limited editing but is one of my most popular on YouTube. It gives a good feel I think for what it is like in the streets during Carnival. You can read more about it in my post.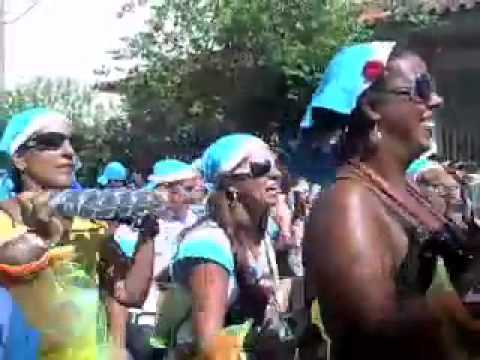 .
Carnival: Bloco da Preta Gil
Another of the popular blocos. I went with a few girl friends and Luis Miguel, the son of my good friend Geovana. He's a character! Photogenic and personable, he's a favorite with the ladies. You can read more about it in my post.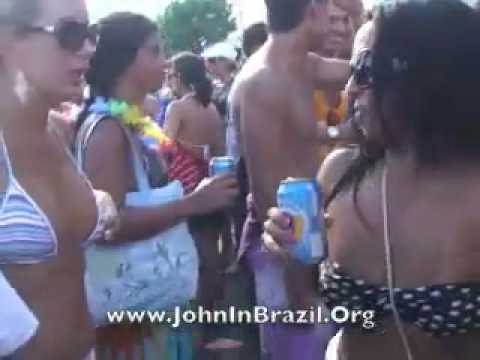 .